Resources
Tests & Assessments
On this site you will be able to complete various test that are in development as psychological tools. All of the tests are free to use, as are the reports that are generated based on your results. You are free to share these tests or the reports with anyone else. See the Tests page to learn more.
These tests are in various stages of psychometric validation and test development. The data collected in the tests and to generate your report will only ever be used for psychometric research and psychological test development. Read more about how your data is used and your rights to your data in our Privacy Policy.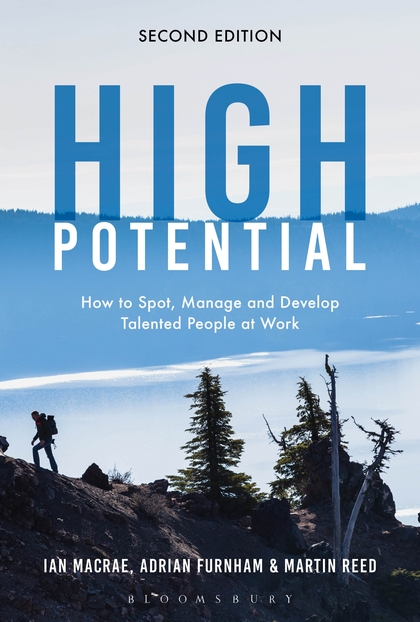 High Potential: How to Spot, Manage and Develop Talented People at Work.
In today's competitive job market, can employers afford to spend large sums on recruitment, and then simply let talented people go?
High Potential provides a practical framework for managers to create a strong, strategic vision for a high-performing, high-potential workforce.
Updated to reflect more recent research in the area, the book presents an accessible guide to clearly understanding and defining potential, and how to manage high-potential employees and develop their career. New case studies show how businesses have used the concepts outlined in the book to nurture future talent in the workplace and gain a real competitive business advantage.
Spotting, managing and retaining high performers is crucial for the success of any organisation - and Ian MacRae and Adrian Furnham provide a characteristically engaging and accessible account of what we know about this area, and crucially, how to make good use of this knowledge.
--Professor Paul Webley, Director, SOAS, University of London
High Potential discusses the Buy the book direct from Bloomsbury or any other bookseller.

Motivation and Performance
Many organizations approach the issue of employee engagement and motivation by tapping into age, gender and other stereotypes. Motivation and Performance challenges these notions, bringing together evidence that group differences are often exaggerated and that getting to the heart of what really motivates individuals is what's most important.
This book is a practical guide to ensuring that organizations consider all motivators - job security as well as the need for personal growth - to improve employee satisfaction, boost organizational productivity and reduce staff turnover.
Underpinned by original research, Motivation and Performance features case studies from finance, retail, the public and other sectors to show how the principles of motivating employees apply at all levels of the organization, not just at the leadership level, and how values and motivation can be changed and developed.
Complete with a framework for conducting effective visits to front-line locations, it will help HR professionals ask the right questions, choose whether to implement external motivation-building programmes and make a real impact on an employee's desire to progress in the company.
Few topics are as important, yet poorly understood, as workplace motivation. This book provides an authoritative guide for leaders and professionals interested in leveraging the science of motivation to enhance individual, team, and organisational performance. A must-read if you care about evidence-based management and understand the limits of intuition.